CASLI Staff
CASLI Staff support the daily operations of the organization by  providing administrative and operational support. This includes, but is not limited to, overseeing exam development, maintenance and administration. Managing the exam application and registration process and providing stellar support and customer service to candidates, and all other stakeholders.
Star Grieser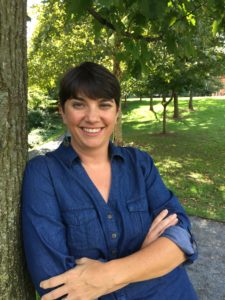 Director of Testing
703-988-4543 (VP)
director@casli.org
Star G. Grieser is the director of testing for CASLI. She relocated from Norfolk, VA in the fall of 2017, where previously she worked as a program chair for the ASL and Interpreter Education Program at Tidewater Community College for 11 years. Star was very active in the Virginia Deaf community as well as within her profession presenting workshops and facilitating statewide conferences and events. She also holds both CDI and ASLTA-P certification.
She graduated from the Rochester Institute of Technology (SVP '94) in 2001 with a Bachelor of Science in Professional & Technical Communication from the Rochester Institute of Technology and from McDaniel College, Westminster, MD with a MS in Deaf Education in 2009. Star loves working with the CASLI and RID team and is looking forward to tackling many new challenges with the CDI and NIC tests. Star currently lives in D.C. and enjoys exploring all the museums and memorials of DC, traveling, spending time in nature, dabbling in arts, and lounging outdoors with a good book.
Sean Furman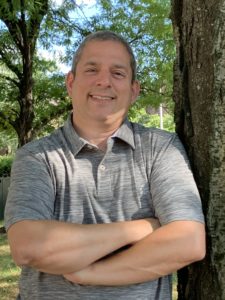 Testing Coordinator
571-257-4761 (VP)
testing@casli.org
Sean Furman is excited to be taking on the role of the Testing Coordinator for CASLI. He is an alumni of Rochester Institute of Technology (RIT) / National Technical Institute for the Deaf (NTID) as he graduated with a Bachelor of Science in Film, Video & Animation and is currently working on a graduate degree at RIT in Communication, Service Leadership, and Management.
After moving to Arizona in 2002, Sean worked in various field such as advocacy, education, interpreting and human service. In 2015, after 12 years of residing in Phoenix, Sean and his family moved back east to Rochester, NY where Sean recently worked at RIT/NTID in different roles of project management and customer service working closely with students and others. 
Sean has strong passion for theatre, film, and giving back to the Deaf community as he has been heavily involved with different organizations over the years.  During his free time, he enjoys spending time with his husband and their awesome triplets (two boys and a girl) going on adventures and exploring new things as well as the family's "Friday Pizza & Movie Night".  With Sean's multifarious experiences, he is excited for the opportunity to work with CASLI and RID and the challenges this position will brings.