CASLI Staff
CASLI Staff support the daily operations of the organization by  providing administrative and operational support. This includes, but is not limited to, overseeing exam development, maintenance and administration. Managing the exam application and registration process and providing stellar support and customer service to candidates, and all other stakeholders.
Star Grieser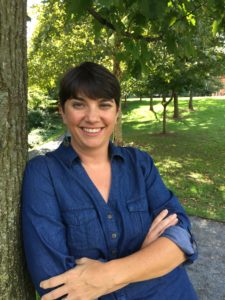 Director of Testing
703-988-4543 (VP)
director@casli.org
Star G. Grieser is the new director of testing for CASLI. She relocated from Norfolk, VA where she worked as a program chair for the ASL and Interpreter Education Program at Tidewater Community College for 11 years. Star was very active in the Virginia Deaf community as well as within her profession presenting workshops and facilitating statewide conferences and events. She is currently the vice president of Virginia Association of the Deaf and holds both CDI and ASLTA-P certification.
She graduated from the Rochester Institute of Technology (SVP '94) in 2001 with a Bachelor of Science in Professional & Technical Communication from the Rochester Institute of Technology and from McDaniel College, Westminster, MD with a MS in Deaf Education in 2009. Star is very excited to join the CASLI and RID team and is looking forward to tackling many new challenges with the CDI and NIC tests. Star currently lives in D.C. with her wife, Shannon, and her hyperactive Australian Sheppard puppy, Beau. Star is looking forward to exploring all the museums and memorials of DC, spending time in nature, dabbling in arts, and lounging outdoors with a good book.
This position is currently vacant. Please check back again in the near future.