CASLI Board of Managers
The CASLI Board of Managers is separate from the RID, Inc  Board of Directors and will oversee the day-to-day administrative operations of CASLI and provide leadership in the planning and development activities of CASLI. Managers are appointed by the RID, Inc. Board of Directors based on a strong background in interpretation, teaching, testing and measurement, certification finance and business, research, and other related skill sets. They also represent both the Deaf and interpreting communities and diverse stakeholders in the commitment to quality of interpreting services. The Board of Managers is comprised of 3-5 individuals who serve two-year appointments.
CASLI Board of Managers Members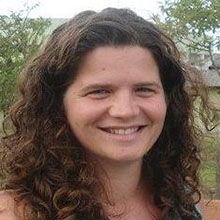 President
Miako Rankin, PhD, CI and CT
Miako Rankin has been interpreting professionally since 2001, working primarily as an independent contractor and specializing in advanced educational, government, business, religious, and performing arts settings. She received her interpreter training from Pikes Peak Community College in Colorado Springs, where she also worked as a residential coordinator at the Colorado School for the Deaf and the Blind. Miako moved to the DC area in 2002 to attend graduate school at Gallaudet, where she now works as an associate professor in the Department of Linguistics, teaching undergraduate and graduate level courses. Her specialization is in applied linguistics and engaged research – incorporating the knowledge, approaches, and understandings gleaned from linguistic research of ASL directly into language teaching, curriculum development, language assessment, interpretation, and interpreting pedagogy.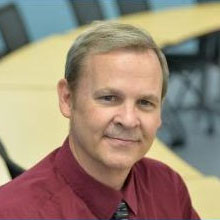 Vice President
Keith M. Cagle, PhD
Dr. Keith M. Cagle currently is Associate Professor and coordinator of BA in Interpretation program in Department of Interpretation at Gallaudet University. He received his Ph.D. in Educational Linguistics from the University of New Mexico.
Dr. Cagle has been teaching undergraduate and graduate ASL and interpreting courses at various colleges and universities since 1986.
Dr. Cagle was the Interpreter Education program chair at Central Piedmont Community College (CPCC). He led the curriculum development and revisions on several ASL and interpreting courses and program for four interpreting education programs in North Carolina. He developed undergraduate courses at NTID, Gardner-Webb University and CPCC, and assisted the University of Northern Colorado with the development of graduate courses for its new MA in Teaching ASL program.
Dr. Cagle was American Sign Language Teachers Association (ASLTA) president in 1990-1995. He was the ASLTA Evaluation chairperson in 2000-2015. He has served on North Carolina Interpreters and Transliterators Licensing Board, and on the national and state committees for ASL bills, standards, outcomes and screening. He has been the sign language proficiency interview trainer, interviewer and rater since 1989.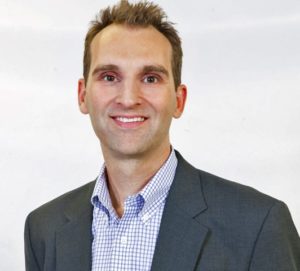 Vice President
Dr. Patrick Boudreault, Ph.D.
Dr. Patrick Boudreault has been serving as an Associate Professor in the Department of American Sign Language and Deaf Studies at Gallaudet University in Washington, D.C., where he coordinated the Master's in Sign Language Education program. Hailing from Quebec City, Canada, he is a native user of Langue des Signes Québécoise and is fluent in American Sign Language, English and French. He holds a Ph.D. in Educational Psychology from the University of Manitoba at Winnipeg, a M.Sc. degree in Communication Sciences and Disorders from McGill University, and a B.A. degree in Linguistics from Université du Québec à Montréal. He has been involved in the field of sign language teaching and Deaf Studies for more than 20 years in both Canada and the United States. Prior to joining the faculty at Gallaudet University, Dr. Boudreault was an Assistant Professor at California State University, Northridge, where he played an instrumental role in the exponential growth of one most venerable Deaf Studies programs in the United States.
Dr. Boudreault has collaborated with researchers across North America on a variety of research topics related to the Deaf community and sign language. Since 2005, he has collaborated with Dr. Christina Palmer of University of California, Los Angeles. Together, they have received substantial funding from the National Institutes of Health for Deaf Genetics Projects to investigate the impact of genetic testing and genetic counseling for the deaf genes, Connexin 26 and 30, on the Deaf community in California. He and Dr. Palmer also seek to increase the Deaf community's access to culturally and linguistically appropriate health literacy materials in both ASL and English.
More broadly, Dr. Boudreault's primary areas of interest revolve around the topics of sign language translation and interpreting, mapping sign language acquisition, developing and designing sign language assessment tools, and most recently, examining sign languages as heritage languages. At the heart of his research lies his passion for the preservation and embrace of sign language diversity with an aim toward promoting its social and academic currency. His work, academic and otherwise, is grounded in advocating for sign language as the most accessible and natural means of communication for the Deaf community.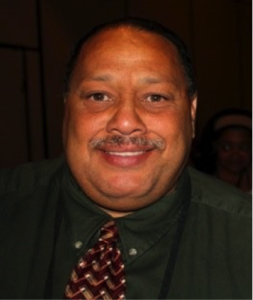 Secretary
Dr. Anthony J. Aramburo, Ph.D, NAD IV, IC/TC
Dr. Anthony J. Aramburo, Ph.D, NAD IV, IC/TC, has been involved in the teaching profession for the better part of 30 years. One of his favorite Chinese Proverbs states, "If you are planning for a year, sow rice; if you are planning for a decade, plant trees; if you are planning for a lifetime, educate people". His area of interest lies in the field of Special Education with an emphasis on deafness. he received his doctorate degree from the University of New Orleans in Special Education. His Master of Arts degree is from Gallaudet University in American Sign Language Linguistics. His undergraduate work was completed at the University of New Orleans where he received a Bachelor of Arts degree in Communication.
Over his career he has taught at Delgado Community College, Dillard University, and Xavier University. He currently holds the position of Associate Professor at Xavier University with a dual appointment in the Education and Language Departments. Outside of the classroom, he stays engaged in the profession of American Sign Language interpreting. He has served on the RID Board of Directors as Member-at-Large, is a former Journal of Interpretation Editor, was a member of the RID Diversity Committee, and was a Commissioner on the Commission on Collegiate Interpreter Education. As an active member in several organizations, he enjoys working with RID, the National Black Deaf Advocates, New Orleans Black Deaf Advocates Chapter, and the National Association of the Deaf (NAD), to name a few.
He is actively involved in presenting workshops on interpreting topics along with infusing multi-cultural practices into the interpreting profession. His interests also lie in the area of sign language research where he is actively collecting data focusing on sociolinguistic aspects within the African American Deaf Community.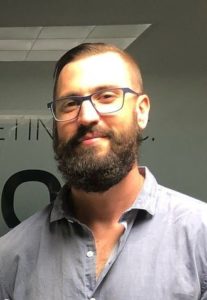 Treasurer
Lyle Vold
Lyle grew up in University Park, Maryland, where he attended UMD and earned a BA in Finance. He started interpreting in 2000, and almost instantly began thinking about how the system of interpreting services could be improved. Starting an interpreting agency was a natural combination of his work experience and academic background. In 2007, armed with close friends and a shared vision, Access Interpreting (AI) was born. Over ten years later, AI continues to deliver top-notch communication access in the MD-DC area. Lyle has served in various capacities with AI, but before leaving in pursuit of his next venture, he served most recently as the President and Chief Executive Officer for over five years.
During his tenure with AI, Lyle identified the need for a software platform to make the coordination and provision of services more efficient for all involved: the scheduler, the interpreter and the client. Compelled by this gap in the marketplace, Lyle began and now serves as Chief Executive Officer of uSked – an interpreter scheduling software company that streamlines the onboarding, credential maintenance and coordination of service providers.
Lyle is a CODA and remains close to his family and childhood friends. His father retired from MSD-Frederick where he taught Math for over 25 years. His mother worked at Gallaudet University where she taught Math and future Math educators for over 30 years.  He enjoys traveling and spending time with his wife, who is also an interpreter, and their beautiful German Shepherd, Chance. When he is not working or spending time with family and friends, he can be found working out in a boxing gym or in baseball stadiums cheering on his Washington Nationals. He may even be spotted Surfing/Wakeboarding on Lake Anna or wheeling around on a motorcycle!
Member
Dr. Caroline Kobek Pezzarossi
Dr. Kobek Pezzarossi has known since she was 12 years old she wanted to go into the field of psychology. After earning her Bachelor of Arts degree in Psychology from Lenoir-Rhyne University, she worked as an employment consultant for people with developmental disabilities. After two years she returned to school, this time as a graduate student at the University of Arkansas where she earned her Master of Science degree in Rehabilitation Counseling for People who are Deaf and Hard of Hearing. Upon graduation she worked as a Vocational Rehabilitation Counselor for the State of Indiana. Her area of specialization was within the Deaf and Hard of Hearing population in Indianapolis, Indiana. In realizing she still had a dream of a degree in psychology, Dr. Kobek Pezzarossi then enrolled at Gallaudet University's Clinical Psychology doctoral program where she earned a Master of Arts degree as well as a Doctor of Philosophy degree.
She is now a Professor and Chair of Psychology at the Gallaudet University Department of Psychology. Her areas of teaching include Human Sexuality, Psychology of Gender, Social Psychology, Abnormal Psychology among other courses. Dr. Kobek Pezzarossi focuses her research in intimate partner violence (IPV) and the impact of media on mental health within the Deaf, DeafBlind, Deaf Disabled, and Hard of Hearing (DDBDDHH) community.