CASLI Board of Managers
The CASLI Board of Managers is separate from the RID, Inc Board of Directors and will oversee the day-to-day administrative operations of CASLI and provide leadership in the planning and development activities of CASLI. Managers are appointed by the RID, Inc. Board of Directors based on a strong background in interpretation, teaching, testing and measurement, certification finance and business, research, and other related skill sets. They also represent both the Deaf and interpreting communities and diverse stakeholders in the commitment to quality of interpreting services. The Board of Managers is comprised of 3-5 individuals who serve two-year appointments.
CASLI Board of Managers Members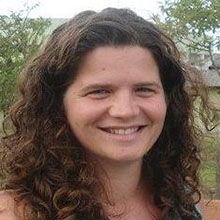 President
Miako Villanueva, PhD, CI and CT
Miako Villanueva has been interpreting professionally since 2001, working primarily as an independent contractor and specializing in advanced educational, government, business, religious, and performing arts settings. She received her interpreter training from Pikes Peak Community College in Colorado Springs, where she also worked as a residential coordinator at the Colorado School for the Deaf and the Blind. Miako moved to the DC area in 2002 to attend graduate school at Gallaudet, where she now works as an associate professor in the Department of Linguistics, teaching undergraduate and graduate level courses. Her specialization is in applied linguistics and engaged research – incorporating the knowledge, approaches, and understandings gleaned from linguistic research of ASL directly into language teaching, curriculum development, language assessment, interpretation, and interpreting pedagogy.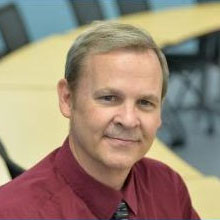 Vice President
Keith M. Cagle, PhD
Dr. Keith M. Cagle currently is Associate Professor and coordinator of BA in Interpretation program in Department of Interpretation at Gallaudet University. He received his Ph.D. in Educational Linguistics from the University of New Mexico.
Dr. Cagle has been teaching undergraduate and graduate ASL and interpreting courses at various colleges and universities since 1986.
Dr. Cagle was the Interpreter Education program chair at Central Piedmont Community College (CPCC). He led the curriculum development and revisions on several ASL and interpreting courses and program for four interpreting education programs in North Carolina. He developed undergraduate courses at NTID, Gardner-Webb University and CPCC, and assisted the University of Northern Colorado with the development of graduate courses for its new MA in Teaching ASL program.
Dr. Cagle was American Sign Language Teachers Association (ASLTA) president in 1990-1995. He was the ASLTA Evaluation chairperson in 2000-2015. He has served on North Carolina Interpreters and Transliterators Licensing Board, and on the national and state committees for ASL bills, standards, outcomes and screening. He has been the sign language proficiency interview trainer, interviewer and rater since 1989.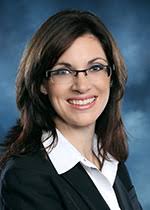 Treasurer
Dr. Sarah Glenn-Smith, Ph.D, CI/CT
An expert in "building a plane while flying it", Dr. Sarah Glenn-Smith has worked as a professional in the healthcare, education, technology and nonprofit arenas for more than 20 years. She has been an RID certified sign language interpreter, CI/CT, since 2003.
Dr. Glenn-Smith currently serves as President and CEO for The Learning Center for the Deaf in Framingham, MA. Previously, Sarah worked for Kaleida Health, the largest healthcare system in Western New York, as both a CEO for their joint radiology venture, and, later, as President of Ambulatory Services. Applying her passion for education, she worked for six years at PLS 3rd Learning, an international education technology company, as Chief Operating Officer, and brings extensive experience in the conception, development and execution of strategic and tactical financial, organization and development initiatives. Sarah has also held the roles of Chief Administrative Officer for the healthcare management group, Exigence, and Executive Director of Deaf Adult Services, in Buffalo, New York.
Dr. Glenn-Smith earned her Executive Masters of Business Administration at State University of New York at Buffalo, and both a Masters and Doctorate in Conflict Analysis and Resolution at Nova Southeastern University in Fort Lauderdale, Florida. Sarah grew up in Southern California, and currently resides in Massachusetts.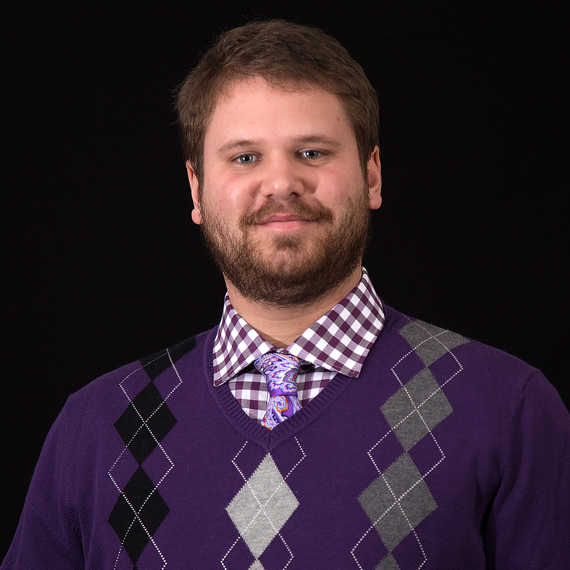 Secretary
Jonathan Ainsworth
Jon is a Twin Cities native. He grew up mainstreamed in the St. Paul public school system. You could say that ASL interpreters were always a part of his life! He graduated from Gallaudet University with a Bachelor's in English Literature. After graduation, he started working at ASL Interpreting Services (ASLIS) in various programs that focus on access to quality interpreters throughout Minnesota, and currently works as their grant manager. In his spare time, you'll see him with a book in his hand, or watching a movie. He loves to snuggle with his cat, Ernest, and sees more cats in his future!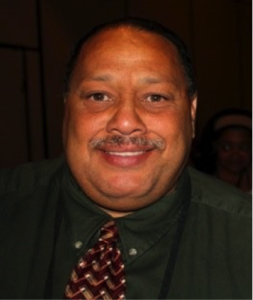 Member
Dr. Anthony J. Aramburo, Ph.D, NAD IV, IC/TC
Dr. Anthony J. Aramburo, Ph.D, NAD IV, IC/TC, has been involved in the teaching profession for the better part of 30 years. One of his favorite Chinese Proverbs states, "If you are planning for a year, sow rice; if you are planning for a decade, plant trees; if you are planning for a lifetime, educate people". His area of interest lies in the field of Special Education with an emphasis on deafness. he received his doctorate degree from the University of New Orleans in Special Education. His Master of Arts degree is from Gallaudet University in American Sign Language Linguistics. His undergraduate work was completed at the University of New Orleans where he received a Bachelor of Arts degree in Communication.
Over his career he has taught at Delgado Community College, Dillard University, and Xavier University. He currently holds the position of Associate Professor at Xavier University with a dual appointment in the Education and Language Departments. Outside of the classroom, he stays engaged in the profession of American Sign Language interpreting. He has served on the RID Board of Directors as Member-at-Large, is a former Journal of Interpretation Editor, was a member of the RID Diversity Committee, and was a Commissioner on the Commission on Collegiate Interpreter Education. As an active member in several organizations, he enjoys working with RID, the National Black Deaf Advocates, New Orleans Black Deaf Advocates Chapter, and the National Association of the Deaf (NAD), to name a few.
He is actively involved in presenting workshops on interpreting topics along with infusing multi-cultural practices into the interpreting profession. His interests also lie in the area of sign language research where he is actively collecting data focusing on sociolinguistic aspects within the African American Deaf Community.
Member
Dr. Caroline Kobek Pezzarossi
Dr. Kobek Pezzarossi has known since she was 12 years old she wanted to go into the field of psychology. After earning her Bachelor of Arts degree in Psychology from Lenoir-Rhyne University, she worked as an employment consultant for people with developmental disabilities. After two years she returned to school, this time as a graduate student at the University of Arkansas where she earned her Master of Science degree in Rehabilitation Counseling for People who are Deaf and Hard of Hearing. Upon graduation she worked as a Vocational Rehabilitation Counselor for the State of Indiana. Her area of specialization was within the Deaf and Hard of Hearing population in Indianapolis, Indiana. In realizing she still had a dream of a degree in psychology, Dr. Kobek Pezzarossi then enrolled at Gallaudet University's Clinical Psychology doctoral program where she earned a Master of Arts degree as well as a Doctor of Philosophy degree.
She is now a Professor and Chair of Psychology at the Gallaudet University Department of Psychology. Her areas of teaching include Human Sexuality, Psychology of Gender, Social Psychology, Abnormal Psychology among other courses. Dr. Kobek Pezzarossi focuses her research in intimate partner violence (IPV) and the impact of media on mental health within the Deaf, DeafBlind, Deaf Disabled, and Hard of Hearing (DDBDDHH) community.
Previous Board Members:
Lyle Vold, CASLI BOM Treasurer, August 2016 to December 2018.
Dr. Patrick Boudreault, CASLI BOM Vice-President/Testing, November 2016 to October 2019