CASLI Staff
CASLI Staff support the daily operations of the organization by  providing administrative and operational support. This includes, but is not limited to, overseeing exam development, maintenance and administration. Managing the exam application and registration process and providing stellar support and customer service to candidates, and all other stakeholders.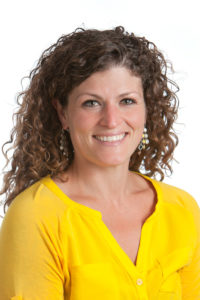 Michele E. Martinez-Saeva
Director of Testing
703-838-0030 x236 (voice)
mmartinez-saeva@casli.org
Michele Martinez-Saeva, CI, CT, and NIC-Advanced, has been a certified interpreter since 2003.  Michele graduated from the National Technical Institute of Technology with an Associate degree in American Sign Language and Interpreting Education in 2002, followed by a Bachelor's degree in American Sign Language and Interpreting Education in 2011.  In 2013, she began her graduate studies in Adult Learning and Emerging Technology from Empire State College.
Michele has worked as an independent contractor in multiple settings including video relay service, educational (K-12 and post-secondary), professional/business, medical, mental health, and legal.  She has worked as an Interpreter Coordinator for Sign Language Connections, Inc. in Rochester, NY for several years.  She has also spent many years working for Sorenson Communications as a Professional Development Specialist helping develop and train interpreters nationwide.  She was responsible for Sorenson's Video Interpreter-Provisional program in Rochester, NY and Buffalo, NY, as well as hosted remote webinars to the larger Sorenson community.  Most recently, Michele worked as a the North American Training Manager for Sutherland Global Services, an international BPO.
Michele has mentored student interpreters from NTID's interpreter training program, as well as organized and led a  community interpreter certification study group.  She has also volunteered for Genesee Region of the Registry of Interpreters for the Deaf (GVRRID) as a CMP Coordinator and Professional Development Coordinator.
Michele has recently relocated to Southern Maryland from LeRoy, NY with her husband, Daniel Saeva, and their two daughters.
Vacant
Testing Specialist
571-527-1463 (Voice)
571-257-4761 (VP)
testing@casli.org