CASLI Staff
CASLI Staff support the daily operations of the organization by  providing administrative and operational support. This includes, but is not limited to, overseeing exam development, maintenance and administration. Managing the exam application and registration process and providing stellar support and customer service to candidates, and all other stakeholders.
Michael Raffanti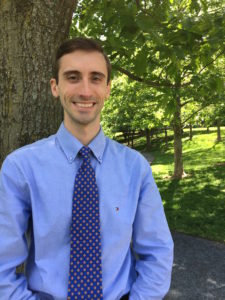 Testing Specialist
571-257-4761 (VP)
testing@casli.org
Michael hails from the state of California, where he attended K-12 at California School for the Deaf – Fremont. After graduation he moved to the east coast to attend the Rochester Institute of Technology in Rochester, New York where he graduated with a Bachelor's of Science degree in Professional & Technical Communication with a Professional Core in Business and a minor in American Politics.
Michael served as a legislative intern in the United States Senate in Washington, DC before relocating back to California. After several years of working and traveling, he began to miss the east coast, Washington DC in particular, and moved back to the area. Michael plans to obtain his Master's degree in Public Administration from Gallaudet University. He is a big fan of the San Francisco 49ers. His hobbies include reading, hiking, and camping. He particularly enjoys attending recreational events hosted by the Deaf community in the DC metro area and working out weekly at a local fitness center.